Immigration Museum

The São Paulo State Immigration Museum preserves the history of the people who arrived in Brazil via the Bras Immigrant Hostelry. As a result, over the years we have built a relationship with the various communities that represent the city and the state of São Paulo.
The merging of these memories has created a unique opportunity to understand and reflect on the migratory process. By valuing the convergence of multiple histories and origins, we propose that the public gets in touch with the memories of the people who arrived from distant lands, and with their travelling conditions, ways of adapting to their new jobs and their contribution towards the construction of what we call today a "São Paulo identity".
However, the history of human migration cannot be seen as something exclusively related to the past. We must also deal with more recent displacements. Bearing this in mind, the Immigration Museum has promoted a debate about migration as a contemporary phenomenon that did not end with the closure of the Hostelry, and which encompasses the arrival of millions of current migrants and their impact on the city.
Estrutura
Jardim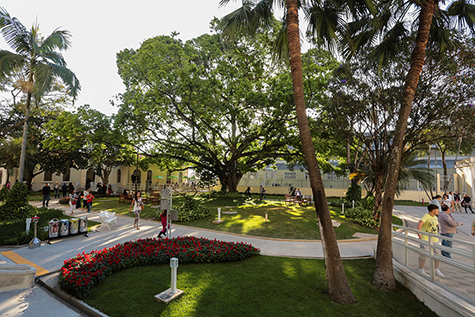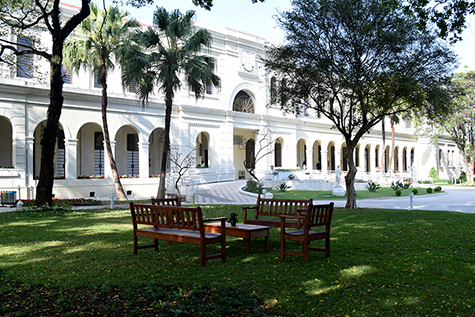 Com cerca de 2.900m², o jardim do Museu da Imigração é um grande atrativo para o bairro da Mooca e entorno. Com várias espécies de árvores e plantas – destaque às duas figueiras de mais de meio século de existência -, o espaço disponibiliza mobiliários rústicos para os visitantes e permite encontros, piqueniques, leituras e práticas de yoga. O gramado é também utilizado para diversas programações culturais, como apresentações de música, dança, cinema e teatro.
Loja do Museu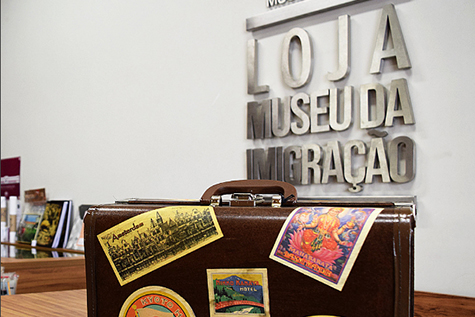 A Loja do MI comercializa diversos souvenirs ligados ao tema do Museu. O espaço é propício para dar continuidade à visita, pois o público pode levar uma lembrança para casa, como canecas, cadernos, livros, camisetas, bolsas, mala de viagem, cartões-postais, guarda-chuvas, entre outros.
Cantina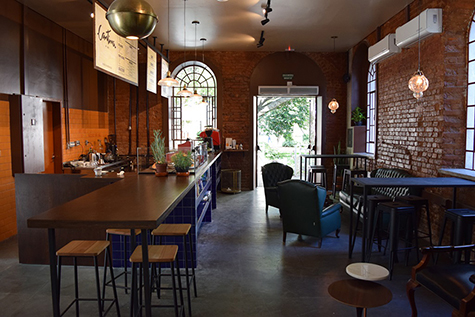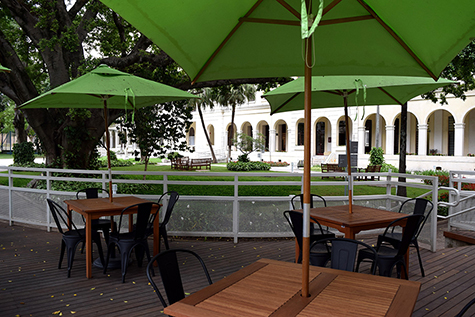 Inaugurado em junho de 2017, o novo café do MI possui ambiente acolhedor e vintage. É possível também apreciar a vista do jardim nas mesas externas do deck. Entre os destaques do cardápio estão as opções de brunch, cafés especiais, focaccia assada em forno a lenha, tortas e cookies artesanais.
Auditório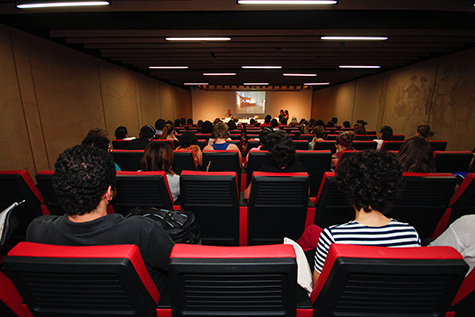 O espaço destinado a palestras, workshops, seminários e apresentações gerais é climatizado, acessível e equipado com 96 lugares.
Retratos de Época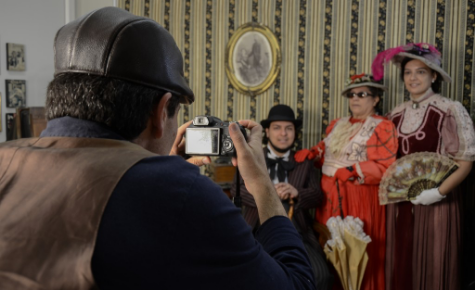 Espaço em que os visitantes podem tirar fotografias à moda antiga, com roupas e ambientação especiais. O estúdio está localizado na estação ferroviária do Museu da Imigração.